Safe Learning
Gull Lake Gateway Academy must be a place in which all students can feel safe in attending. Gateway staff is dedicated to providing a safe learning environment and encouraging positive problem-solving among all staff, students, neighbors…etc. Fighting, harassment, threats, and any acts of violence will not be tolerated.

Students must not talk about drugs, alcohol, being under the influence, or any other "party" talk. This behavior is disrespectful to Gateway Academy staff and abstaining and recovering students. There is no place for these topics in the educational setting.

Because every situation is different, the consequences a student may receive if he/she chooses to participate in fighting, threats, or acts of violence will range from a minimum of a one day suspension up to recommendation for expulsion.

Powered by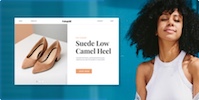 Create your own unique website with customizable templates.