​Bryce Hoffman is a member of the 2016 graduating class. He was our March student of the month. Bryce has attended Gateway since December of 2014 and has passed nine classes so far this year and has earned perfect attendance awards three times. Bryce comes to school, ready to work and focuses on his assignments. After graduation he plans on attending Western Michigan University and using his free time to study music. He also plans on sleeping as much as possible.

Zeus Rodriguez will also be graduating from Gateway this year. Zeus was chosen to be student of the month for April due to his incredible improvement in academics and attitude. His hard work and effort, both in and out of school, is a reflection of his determination to succeed. After he graduates, he plans on working and saving money. We know that he will be successful in whatever he does.





Powered by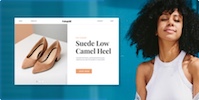 Create your own unique website with customizable templates.