We we privileged to have the Lake Milton Education Center bring their Raptors-Birds of Prey to visit us today. They brought along three owls, two falcons, a hawk and a turkey vulture. All of the birds that they brought are unable to be released into the wild and so are used as educational exhibits.

Our students learned about the birds' habitats, place on the food chain, adaptations, calls, feeding habits, calls and endangered status. It was very neat to see the birds up close and personal. These magnificent animals were very interesting to our students. We hope to have the Lake Milton Education Center back again so we can learn more about their rehabilitation programs.
Powered by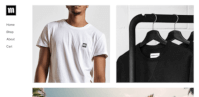 Create your own unique website with customizable templates.