Kaylee Underwood has been selected as the Student of the Month for November. She is a second year student and is currently a sophomore. While at Gateway, it is normal to complete one course at a time, Kaylee began the year working on three classes simultaneously and completed them within days of each other this month. She has also earned two 1/2 days passes for excellent attendance.

Kaylee likes the freedom to work at her own pace and graduation is her motivation to work hard everyday. When not at school, she takes care of her animals at home and enjoys riding her horse, where she can spend some time alone! The staff at Gateway appreciate her great attitude and the example she sets for all students.

Congratulations Kaylee, keep up the good work!

Powered by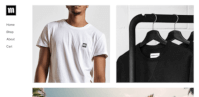 Create your own unique website with customizable templates.