During the first week of November, Gateway students assisted the Gull Lake Community Foundation, local community members, and area Vietnam veterans with the preparation for "The Wall That Heals." Students assembled flags for the parade, set up the memorial and stage for the opening ceremony, and were able to learn many lessons from men and women who served our country. The video below shares some of those experiences...

Video is best viewed full screen or open in another window.


Powered by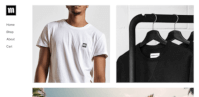 Create your own unique website with customizable templates.