​I will be seeing many of you at conferences, so this will be brief.

Feb 7

, students will taking the ASFAB test.

The ASVAB is a multiple-aptitude battery that measures developed abilities and helps predict future academic and occupational success in the military. It is administered annually to more than one million military applicants, high school, and post-secondary students. Students do not need to be interested in the military to participate.

Feb. 15th

, students and staff will be visiting MCTI in Plainwell. Parents are invited to attend. We are leaving Gateway at

9:00

and returning at the end of the day. This is from their brochure:

MCTI is located on Pine Lake in southwestern Barry County. Our campus has 72 acres of land and access to 700 feet of Pine Lake. Our classrooms, dorm rooms, cafeteria, library and other services are located in one building. If you do not want to live on campus, a 2-3 bedroom apartment is available off campus. These apartments are located across from campus. Note: For eligible students, tuition and room and board may be free. MCTI offers Career Assessment Services that help students explore job options. MCTI also offers the following services: • Medical and counseling services • Occupational therapy • Interpreters for deaf students • Classroom and job accommodations • Job placement services MCTI has 13 training programs. Each program has an active advisory committee made up of people who work in the same business. Our committees help make sure our curriculum and equipment meet business standards.

March 1st

, students will be visiting Stryker and touring the facility in addition to meeting with staff. Parents are welcome to attend. Please RSVP by 2/6 if you would like to go on the visit. We will be leaving Gateway at

8:30

and returning at

11:30

.

As always, thank you for trusting us with your child. We take our responsibilities seriously and do our best to meet the needs of each student. Please do not hesitate to contact me if I can be of assistance.
Powered by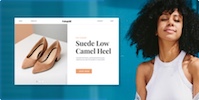 Create your own unique website with customizable templates.