We made it through the first week back and survived. Our new building is great although we are still working through some heating issues: some areas are hotter than others but we are doing our best to have the entire floor as comfortable as possible.

One of the exciting things coming up is our Open House on

February 2

, which just happens to be on the same day as conferences. This is the plan: right after school, conferences start and go until

8:00

. Students can stay after school and help make dinner using our new kitchen (we have a GREAT kitchen area) or play the Wii or watch movies. We would like to invite your entire family for dinner during the evening. I will send a link next week with the available time slots. Come for conferences and stay for dinner....or come for dinner and stay for conferences. We are very proud of our new building and can't wait to show it off. If you can't make it on Thursday, then come on

Friday

. I will have availability from

8:00-3:00

(we can serve leftovers....if there are any :).

Another exciting program that we will be offering starting next week is a laundry service. All students have signed up for a day to bring in something to wash (clothes, towels, blankets) and it doesn't have to be a lot of items but it can be as much as they want to bring in. All students are expected to participate. If riding a bus and bringing in laundry isn't going to work for your child, we will pick him/her up and take home at the end of the day. This needs to be organized at least a day before.

There are a few reasons we are expecting everyone to participate:

1. We want everyone (even those who already know how to do their own laundry and do it on a regular basis) to be taught at school, how to do laundry so that we can mark it off their life skill list (this is something new that we have started this year). We will provide all detergent, fabric softener, and bleach. Students have signed up for a day in January or February to bring in something to wash. We will remind them and you the day before.

2. We want all students to have access to clean clothes and to feel comfortable bringing in their clothes. If everyone brings in clothes (or other items) one time, then all students are treated the same and no one should feel weird or bad for using the washer and dryer at school. I would love for our appliances to be busy all day!! After students bring in something to wash and are taught how to use the washer and dryer, then he/she can then bring in items as often as they like. Students do not need permission to use the appliances once they know how to correctly use them.

3. Did

you know that students who have to go to school with unclean clothes are more likely to experience bullying? That's what 90 percent of teachers say. They were part of a Whirlpool brand-commissioned national survey of 600 public school teachers. This survey was created to uncover issues connected with a real problem in schools–students' struggle to access clean clothes. According to teachers, nearly one in five students in their schools deal with this lack of access to clean clothes on a regular basis.

It isn't just bullying problems that affect these children, teachers revealed. More than half of the teachers think these students are more likely to struggle with absenteeism. (

http://parade.com/497331/leahingram/free-clean-clothes-happy-students/

)

4. Although we are requesting that all students bring in something to wash (for the good of group), we know that I can't "make" your child bring something to wash. My goal is for all students to be on the same level and treated equally. I want them to understand that not everyone has access to clean clothes and to appreciate what people go through to have them. Find something....car towels, an old blanket....please keep in mind that I need to look out for every student here and they don't all same the same backgrounds and advantages. I don't want anyone to feel that they are better than anyone else....or for anyone to feel that they are not as good as anyone else.

If you believe that your child should not participate, please contact me. (Next week we have Monday-Winter;Tuesday-Sandra; Wednesday-Emma; and Thursday-Tonya.)

The mobile dentist will be seeing interested Gateway students

February 20-22

. If your child does not have dental insurance, this program is for you! I have the forms on my desk. If you would like one let me know and I will send home with your child. There is no cost for this service.

Progress

reports

will be sent home today. Graduation is

May 31th, 7:00

at the middle school.

​
Powered by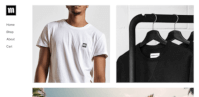 Create your own unique website with customizable templates.