​It's been a really busy week. State Trooper Kristy Angelo came

on Monday

and talked about sexting and cyber bullying. She challenged us to think before posting and to know that there can be long lasting consequences for sharing too much personal information.

On Monday

, we also had our ground breaking. It is very exciting to see the property getting ready to be built upon.

Our salmon were released

on Wednesday

....now if we could just get the fish smell out of my office!!

Today finds students teaching technology to Richland's older generation at the RACC. We have one more visit planned for next month, then we will start again in the fall.

Graduation is fast approaching....only 12 more days. Students will receive caps and gowns at rehearsal on

May 31, 2:30

, at the middle school. Rehearsal lasts until everyone knows where to go and can follow directions (which means we will probably be there all night :)

Remember to sign up for a conference if you would like for you child to return next year. Here is the link:

https://docs.google.com/spreadsheets/d/1Sh3EDDgpk-vAIV27KvXdH6ZcXUAzgErFhNTZQtx_bXU/edit#gid=7

Students are assessed on attendance, attitude, and academic achievement to determine next year's placement. Students not eligible to return will be assisted in finding another school.

Progress reports will be sent home today. Keep in mind that we had many activities going on this week that may have taken up your child's time.
Powered by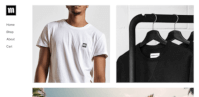 Create your own unique website with customizable templates.