​Conferences are

Feb 2

,3, 6, and 8. Please sign up by clicking on the link:

https://docs.google.com/spreadsheets/d/1Sh3EDDgpk-vAIV27KvXdH6ZcXUAzgErFhNTZQtx_bXU/edit#gid=7

If you wish a phone conference or to decline a conference, there is a place at the bottom of the form for you to indicate your choice. Remember that we are providing dinner and lunch on

Feb. 2 & 3

. Please indicate how many people will be attending. We still need students to see Mrs. Stage if they are willing to help prepare the meal. I am hoping for a very large turnout so that we can show off our new building.

Next Friday

(

Jan. 27

) all students and staff will be visiting Lake Michigan College in Benton Harbor. The bus is leaving at

8:00

and returning at the end of the day. Parents are welcome to attend.

Progress reports will be sent home today.

Graduating seniors know what they need to accomplish before they can graduate. Any student who does not complete graduation requirements by

noon

on

May 31

will not be permitted to graduate until the following year. Summer school is NOT an option. Graduation is on

May 31, 7pm

at the Gull Lake Middle School. Cost for graduation is $55, which covers: diploma, cap and gown, and food for the reception after the ceremony. Invitations are sold for .50 each.

We have three scholarships which are only available to Gateway seniors:

1. The Blair Holden Memorial Scholarship is $1000 per year for two years. The scholarship can be used in a way the benefits the graduate. Students apply by filling out an application. They top two choices are interviewed by Olga Holden, who then determines who will receive it.

2. The Blair Holden Merit Scholarship is a one time stipend of $500. The runner up for the Blair Holden Memorial Scholarship will receive this award.

3. The family of Beth Palmatier is in the process of setting up an scholarship in her honor. Beth has been a very important part of Gateway since its inception. She had to retire last year due to health issues but has stayed in touch with us as much as she in able. I will provide details for this when I receive them. Students apply by submitting a video of themselves (again, as I receive more information, I will pass it along).

These scholarships are incredible testimony to the work our students do. Scholarships can be used in anyway that promotes graduates to continue on their educational journey,,,,whether it be college, technical and/or trade certification, or vocational training.

I hope you all have a great weekend!
Powered by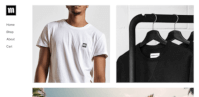 Create your own unique website with customizable templates.