​It hard to believe that graduation i

s in 19 da

ys! Fortunately, we will have Saturday school tomorrow from 9-12 for those that need extra time to get their classes completed. Don't forget that graduation rehearsal i

s May 31, 2:

30 at the middle school. Students will receive their caps and gowns at that time.

Happy Friday the 13th!

If you would like for your child to return next year, please sign up for a end of the year conference:

https://docs.google.com/spreadsheets/d/1Sh3EDDgpk-vAIV27KvXdH6ZcXUAzgErFhNTZQtx_bXU/edit#gid=7

All students MUST have a conference to determine placement for the fall semester. Summer school options will be discussed at that time.

Due to the numerous activities this week (piano concert, boat trip, and Sherman Lake) there will not be progress reports. We will have them next week.

On Monday

, 1:00

pm, Trooper Angelo will be speaking about consequences of sexting. Parents are invited to attend this presentation. Parents are also invited to travel with us on Wednesday to the Wolfe Lake Fish Hatchery as we release our salmon into the wild. Lunch will be provided for students but not guests. Friday finds our "techies" teaching electronics at the Richland Area Community Center and students visiting Sherman Lake. As you can see, next week will be on the busy side.

In case you were wondering, all students are expected to attend Gateway until the end of the school year. If classes are finished, we will have other activities to keep them busy. The last day of school i

s June 15

th (half day).

As you know, all students receive counseling on a weekly basis. If you would like for your child to continue meeting with Dennis, please contact him and make arrangements.

Hope you all have a good weekend.
Powered by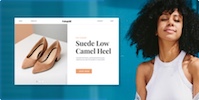 Create your own unique website with customizable templates.