Due Process
Students have the following rights in the case of discipline/consequences:

1. To be informed of the reason for any disciplinary action.
2. To present any facts that will support their defense.
3. To have a meeting to discuss both sides of the issue.
4. To appeal a decision.

Powered by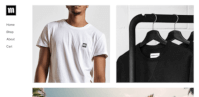 Create your own unique website with customizable templates.