Achievement Recognitions and Awards
FRIDAY REWARDS: We like to end the week on a positive note at Gateway Academy. Every Friday, we get everyone in attendance together to celebrate the week's positive accomplishments! The following are some of the ways that students can participate:

TIME OFF PASS: Every time that a student is in attendance for 15 consecutive days with no tardies, no absences (excused or not) and no write-ups, they will receive a ½ day off pass. Students can also earn a ½ day pass by completing one of their academic courses within the trimester it was assigned.



* TIME OFF PASSES can only be used on a Friday in which the student has obtained signature of their parent/guardian and they have at least 75% attendance.
STUDENT OF THE MONTH: A certificate is given to the student of the month for having overall good behavior, most earned credits, and exemplary attendance.

Powered by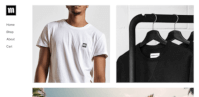 Create your own unique website with customizable templates.